We are excited to now stock bags from our PacNW neighbors Swift Industries! Our GX1 titanium rack has been designed specifically to accommodate the Hinterland Ozette with a decaleur.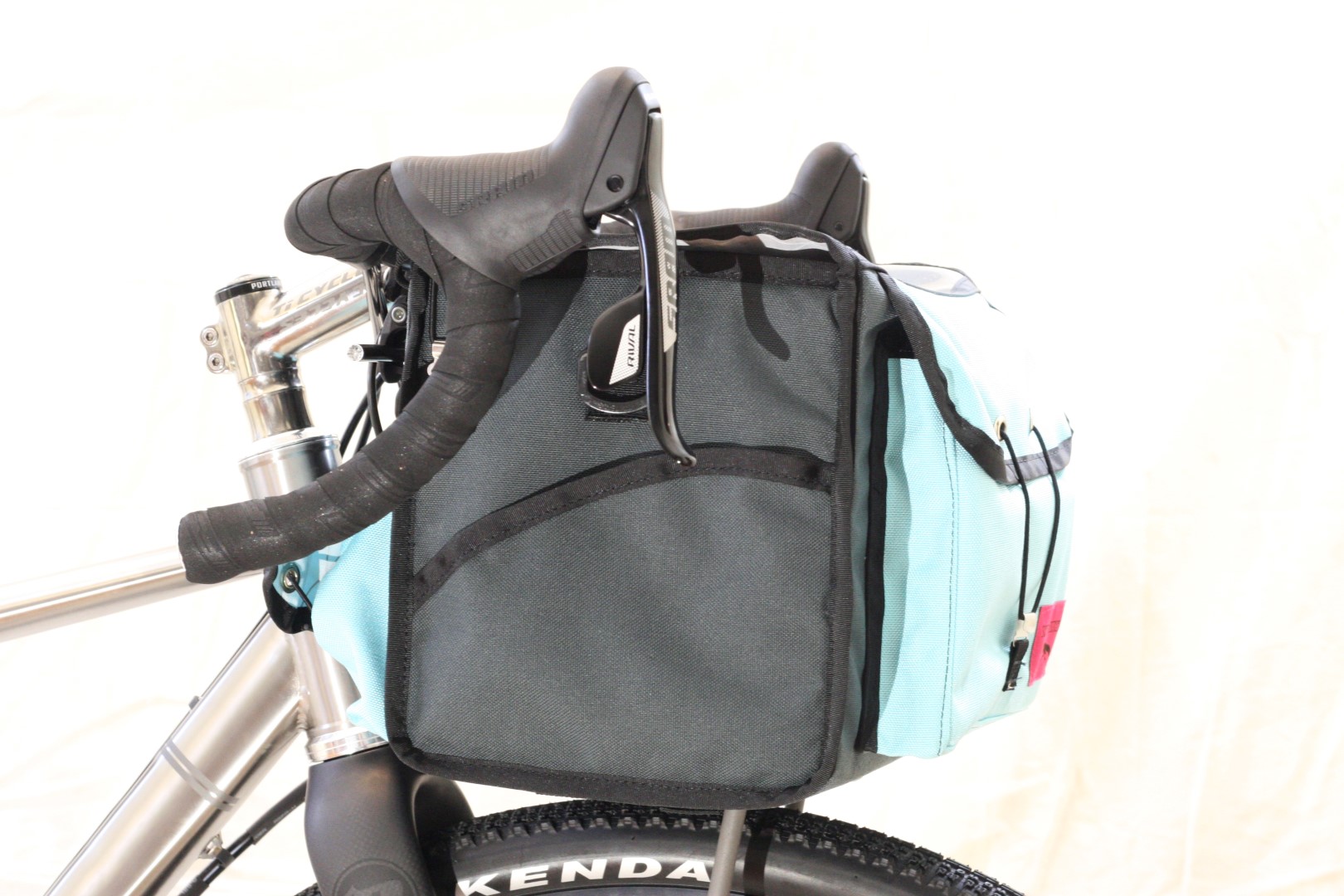 Traditional style stem and fork/headset mounted decaleurs work great with the Hinterland Ozette's stock configuration, and the Swift bag is an ideal candidate for the Ortlieb QL1 top rail hack to use with round bar decaleurs as well. --->
We have Small, Medium, and Large sizes of the Swift Hinterland Ozette in classic black in stock.